Super Bowl Baby Boom
Which Green Bay Packer Star Would You Name Your Baby After?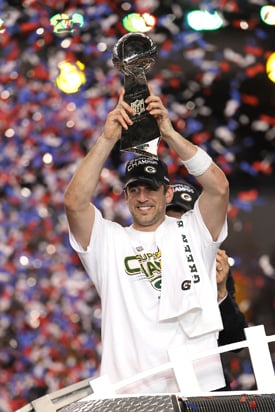 Aaron Rodgers may have been named the MVP of the Super Bowl, but is his accomplishment important enough to influence the name of your unborn child? Nine months after the Saints win last year, New Orleans experienced a baby boom unlike any it had ever seen. Hospitals reported a 25 percent increase in births over the past year, and more tots named Drew and Payton (the names of the starting quarterback and team's coach). If Green Bay experiences something similar, which name do you think cheeseheads will gravitate toward nine months from now?