Supersize This: Angel Wings by Oeuf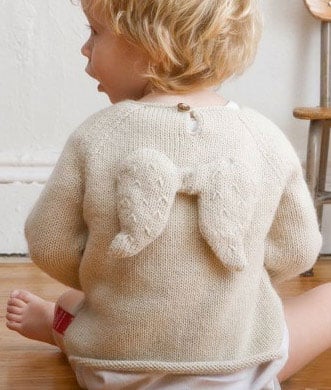 I came across this celestial sweater that is perfect for both young gents and lil ladies this holiday season. We all know our kids are angels, but now we can show it off, too.
The angel sweater by Oeuf ($88) is made of alpaca wool and has hand crocheted wings on the back. So keep those devilish stories behind closed doors and prance around town with your angelic babe.