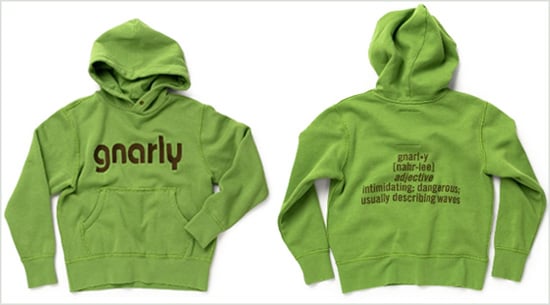 Maybe California is getting to me, but I think this sweatshirt is just too cute for lil boys. The hipster kid's line Surf Royalty sells surfer–type gear like this swell sweatshirt ($68).
The green hoodie runs about a size too big, perfect for the stud muffin trying to play it cool. And for you moms who don't know what gnarly means, just check out your lil dude's back. Surf Royalty defines it as:

"gnarl*y [nahr–lee], adjective: intimidating; dangerous; usually describing waves
Maybe you'll end up being a betty.