Surf Rat Hooded Towel Scarves
Surf Rat Hoods For Beach Babes: Ga Ga or Gag?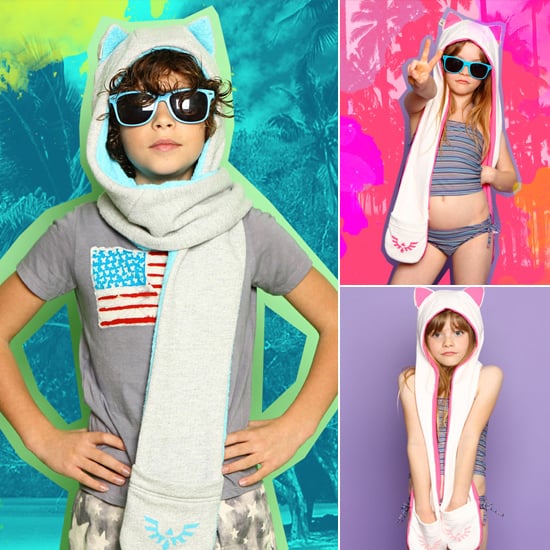 When it comes to kids apparel trends, hooded scarves have been hot for a few years now. They serve multiple functions on chilly Winter days, keeping little heads, necks, and hands warm all at once, and with the added kiddie appeal of coming in a variety of different animal themes, these hooded scarves have naturally taken off as a trend. But what about when Winter's over?
A new line from Spirit Hoods Kids is offering a solution to working your kids' favorite accessory into their Summer wardrobes. Surf Rat Hoods are cotton and terrycloth variations of the standard hooded scarf and are meant for pool or beachside use. The one-size-fits-all (ages 4 to 12) hoods retail for $49 each and come in pink or blue. A portion of the net proceeds from all of the brand's sales go toward the conservation of endangered animals, making the hoods a purchase that you can feel good about and turn into a learning lesson for your children.
We have to admit — the hoods are pretty cute, and plenty of kids out there would love wearing them on their summertime adventures . . . but do they serve a purpose? Would you buy a Surf Rat Hood for your kids?