Swimming Lessons For Children
Doctors Encourage Swim Lessons For Youngest Kids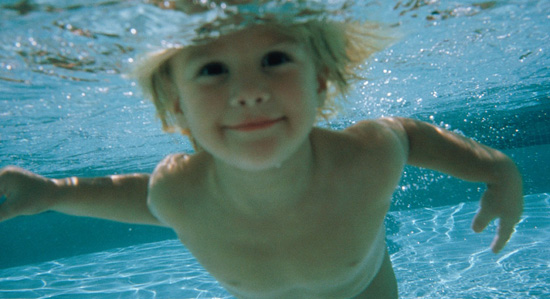 Get ready to dive into Summer, literally! The American Academy of Pediatrics is revising its long held belief that swim lessons are most beneficial for tots over 4 years old. In new recommendations, the doctors are recommending that children as young as 1 year old participate in lessons, depending on how often they are exposed to water.
Drowning is the second leading cause of death for children under 19 years old, and new studies show that swim lessons do not increase the drowning rates due to parents' overconfidence in their lil ones' swimming abilities. Before setting out to hire any old swimmer to teach your tot, check out our tips for finding the most qualified instructor when you
.
Decide whether or not a parent will be in the water with the child. If so, a small group lesson may be best. If not, one-on-one is essential for safety reasons.
Ask the instructor about his approach. Is it "child-centered" or more task-oriented. Instructors who are used to teaching older kids may not have the skills required to teach young children.
Reach out to swim team coaches at local pool clubs. If the coaches themselves don't have the time to teach, they will likely have qualified recommendations.
Ensure that the instructor's lifeguarding certification is current and that her CPR is up to date.
Ask the instructor how long they have been teaching lil ones of a similar age and how the lessons will be structured.
If possible, try to observe a lesson before signing up to see if it feels right for you and your child.