Table Manners: Trays Help Keep Food on Table
I can't help but adore Royal VKB's Kids Puzzle Dinner Tray, $55. It was designed to make eating more fun for tots, but is extremely practical for parents at the same time. Each utensil has a special slot, which allows children to use puzzle skills to learn the correct place settings.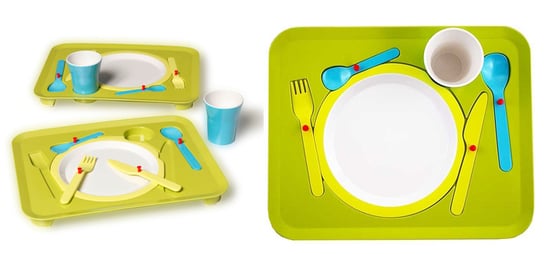 To find out what else it offers,
.
My lil one is a pretty clean eater, but keeping food and utensils on the table is a never ending battle. I love that this tray aims to teach kids where their fork and cup are supposed to go so being polite can feel like a game.