Take Your Kids to the Park and Leave Them There Day
Leave Your Kids at the Park or Keep Them in a Bubble?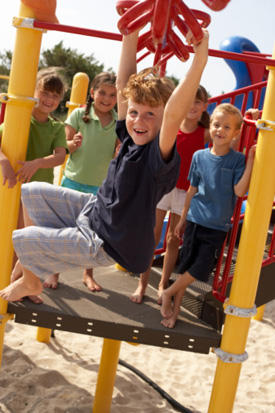 The term "free-range kids" made Lenore Skenazy a household name in America. But British parents are still keeping close tabs on their children. LV=Streetwise, a British charity that educates children about safety, conducted a study and found that parents are more restrictive than previous generations. While mom and dad grew up playing in their local parks and sleeping at friends' houses when they were young, their own lil ones must wait two years longer to do the same activities. The survey of 6,000 adults and 1,000 children found that 43 percent of kids are restricted from visiting their nearest park alone and 60 percent are not allowed to use public transportation without an adult.
In an effort to ease helicopter parenting, Skenazy is encouraging parents to give their children some independence on May 22 with the first Take Our Children to the Park . . . And Leave Them There Day. Will you participate?