Target Hatch and Grow Toy Recall April 2017
Recall Alert! Target's Dollar Spot Easter and Dino Toys Pose Dangerous Hazard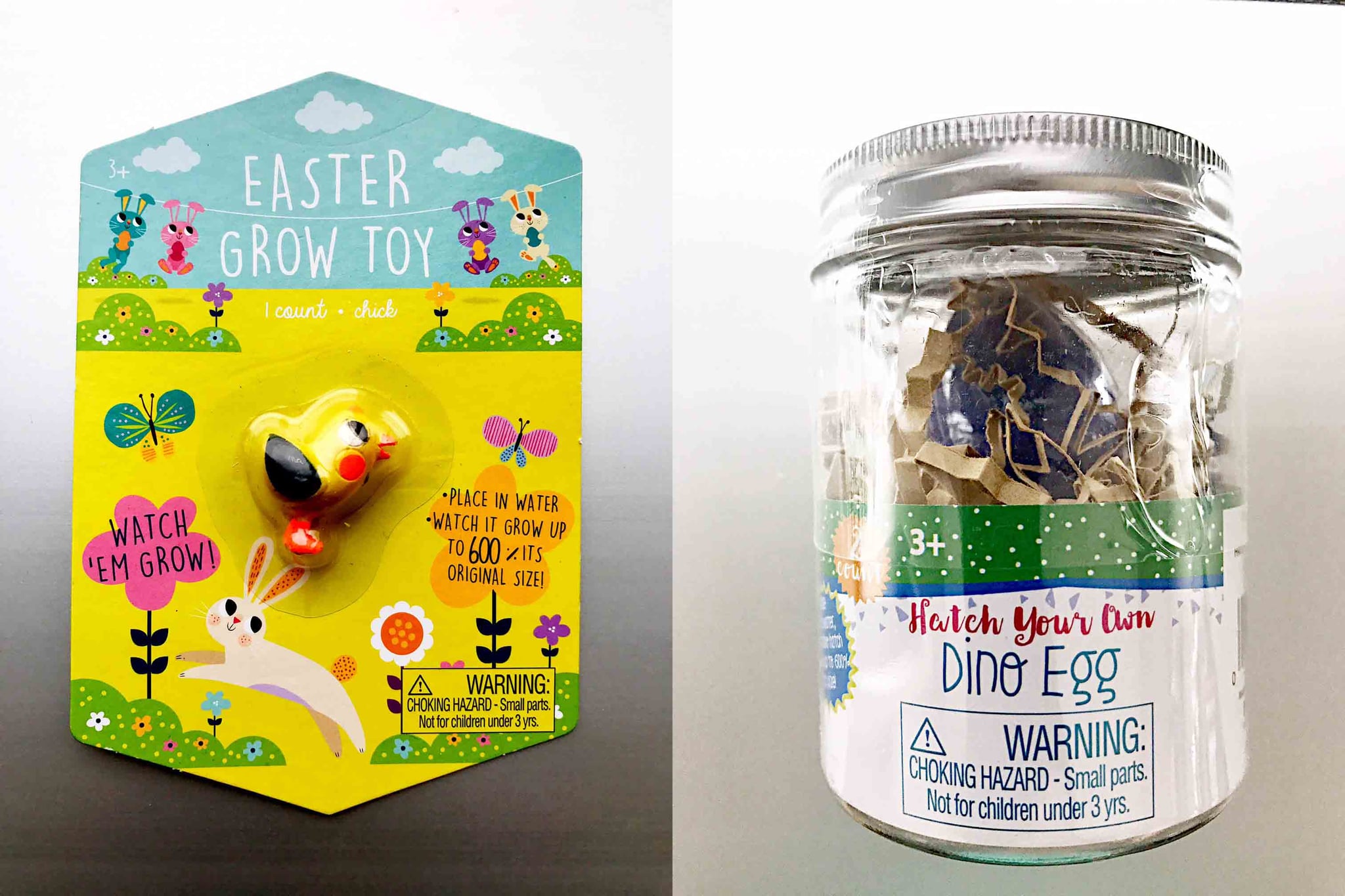 Attention moms and kiddos who love Target's dollar spot: the company is voluntarily recalling 560,000 of its Hatch and Grow Easter and dinosaur toys as they pose a seriously dangerous hazard. If swallowed, the toys, which grow and/or hatch when submerged in water, "can expand inside a child's body and cause intestinal obstructions, resulting in severe discomfort, vomiting, dehydration, and could be life threatening."
The Consumer Product Safety Commission reports that the water-absorbing toys would require surgery to be removed from inside a child's body, and that "medical professionals and parents should be aware that there is a possibility that the toys might not show up on an x-ray."
Although no incidents have been reported as of now, Target isn't taking chances and is asking parents to take the toys away from their children and is offering full refunds to customers. To see if your Easter or dino grow toy is included in the recall, consult the list below, which includes the model numbers affected.
Pink, blue, and purple Easter Hatch and Grow toys with model number 234-25-1200
Yellow chick, brown bunny, and white bunny Easter Grow toys with model number 234-25-1200
Purple and yellow/green Hatch Your Own Dino Eggs with model number 234-09-0016
The model numbers can be found on the back of the product's packaging, as seen below.