Taro Gomi Drawing Books
Lil Find: Taro Gomi Drawing Books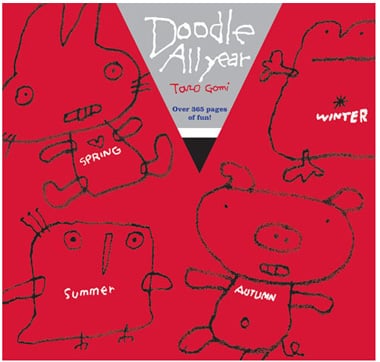 When your tot grows tired of the yellow lined legal pad, treat him to a super special Taro Gomi drawing book.
Since there are four different books to choose from, there's one for every lil artist.
If your honey needs a little direction, Scribbles ($14) or Doodles ($14) might be the right choice as they gives wee ones an image to build on for every page.
To see what else there is to choose from,
.
If your kid is into paints and drawing, he can expand his imagination and talents on the plentiful illustrations in Squiggles ($14). And if you're trying to teach your babe a thing or two about the seasons, check out Doodle All Year ($12) where springtime animals, Summer fruit, Fall foods and Winter weather are all topics of doodling discussion.
One thing is certain, your sweetheart will be a busy bee with all of those pages and crayons. You can put "Mommy are we there yet?" to rest with a lil help from Taro Gomi.