Team Bullied Video Project Supports Bullied Children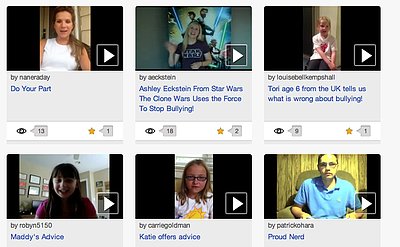 Some good news about bullying for a change: We're very happy today to be able to share a way to support children who have been bullied, and to encourage positive change.
The Team Bullied: Ending the Cycle of Fear video project starts today. Launched by Carrie Goldman, whose blog Portrait of an Adoption was one of Circle of Moms' Top 25 Parenting Advice and Tips blogs in 2011, Team Bullied encourages anyone who has had an experience with bullying, discrimination, sexualization, or stereotyping to share a short video.
The project goes hand in hand with Carrie's new book Bullied: What Every Parent, Teacher and Kid Needs to Know About Ending the Cycle of Fear, which she wrote after receiving an outpouring of support after sharing her daughter's bullying story online.
We're touched by the videos already posted, and we hope you'll consider joining the Team Bullied project by posting your own video or spreading the word.