Technology Detox For Families
Resolve to Communicate Face-to-Face: Try a Technology Detox in 2011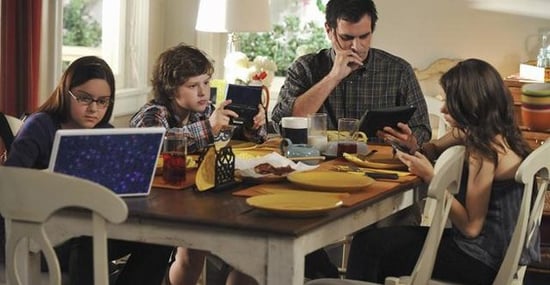 Could your family survive a tech detox? When LilSugar readers' favorite TV family, the Dunphys, tried to eliminate technology from their family for a week, everyone succumbed to their need to type, except for their teenage daughter (who was promised a car if she won).
Today's Wall Street Journal follows several families that tried to reduce their reliance on technology and encourage more face-to-face interaction by taking away all aspects of computerized entertainment (texting, Facebook, Twitter, DVDs, and online videos) for a week. The families all responded differently, but in the end, each found themselves more engaged with each other when their experiments were through.
With our reliance on the latest apps, our addiction to our friends' status updates, and our need to share everything about our lil ones' latest antics, could your family use a tech cleanse?
Photos copyright 2010 ABC Inc.