Teen Saves Girl From Kidnapper
Teen Rescues Girl From Abductor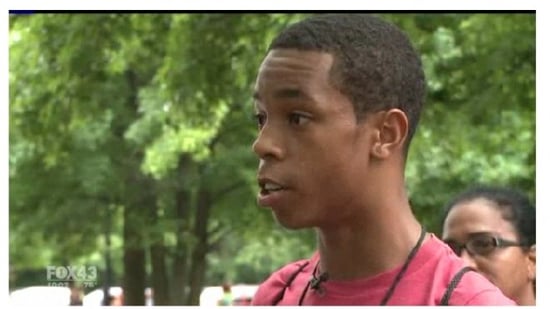 A Pennsylvania teenager has proven that you should never underestimate how charitable your child can be. Temar Boggs of Lancaster Township is being hailed as a hero after finding a 5-year-old girl who had been kidnapped, Fox News reports.
According to the news agency, the girl was reported missing by her mother after she disappeared when walking behind an apartment toward the woods. Police suspect a kidnapper lured her with an offer for ice cream, then assaulted her. Boggs was with his friends on their bikes when he noticed the police presence in the neighborhood looking for the girl, so they decided to help with the search. When the kidnapper saw Boggs and another boy, he pushed the girl from his car and fled the neighborhood.
As the girl ran into Boggs's arms, the first thing she said was, "I need to see my mommy." Police are still searching for the suspect.