Teenage Pregnancy
Are Women Better Suited to Start Families in Their Teens?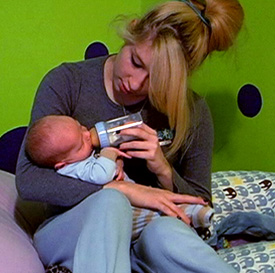 What's the perfect age to start a family? With teen pregnancy on the rise, and MTV highlighting the epidemic, you would think that the public has had enough talk about the subject. But a British novelist has an idea that is causing a bit of a stir.
Hilary Mantel, author of Wolf Hall and An Experiment in Love, recently told an interviewer that societal norms are preventing women from birthing babies when they are physically able – in their teens. According to Mantel:
"There is this breed of women for whom society's timetable is completely wrong . . . Having sex and having babies is what young women are about, and their instincts are suppressed in the interests of society's timetable . . . I was perfectly capable of setting up and running a home when I was 14, and if, say, it had been ordered differently, I might have thought 'Now is the time to have a couple of children and when I am 30 I will go back and I'll get my PhD . . . But society isn't yet ordered with that kind of flexibility."
If society allowed it, would you have wanted to start your family in your teens?
Photos copyright 2010 MTV