Teens Stand Up to Bully at Wendy's
Teens Get Sweet Reward For Standing Up to Bully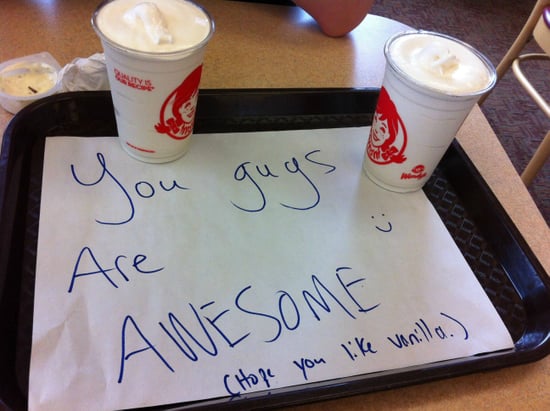 Far too often, we hear the sad statistics tied to bullying. So it's refreshing to hear teens stand up for someone who is being bullied, as two New Jersey teens recently did.
According to 18-year-old Katie Light and 19-year-old Kailee Whiting's post on Reddit, they were recently at a Wendy's restaurant when they overheard an adult customer berating the cashier. A power outage had caused the kitchen to get backed up, and the adult customer yelled, "If you weren't ready to take my order, you shouldn't have called me up!"
Shocked to hear an adult acting so immature, Whiting and Light explained to the woman that the cashier was trying to do her best. But the woman told them to "shut up and stop talking." Although they were not successful in calming down the woman, their efforts were appreciated. A few minutes later, when they received their order, the employee thanked them for standing up for her with free chicken nuggets and two Frosties.
How's that for a sweet reward?