Tell Mommy: Sorry, No One Under 21 Is Allowed . . .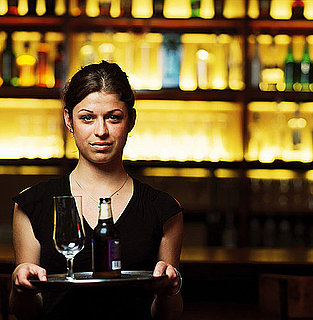 When my first born was a baby, my husband and I dipped into a low-key wine bar for a late-afternoon glass of wine. The wee one was sound asleep and we were excited for a little adult time. Upon entering the bar the hostess told us that she was sorry, but no one under 21 was allowed inside. My husband and I laughed that we were still getting IDed with a baby in tow, but humored her as we took out our IDs. We were shocked to find out she had something else in mind. To find out what happened next, just
.
The hostess politely told us that she was not referring to us, but that our child was not allowed in the bar as she was under age. True as it was, I had never experienced such a thing — I revealed to her that my 4-month old was indeed a heavy drinker, but that I didn't think they had my breastmilk on tap. Despite my sarcasm, we were told that the baby was not allowed and that we needed to leave. We left annoyed and ended up enjoying a drink at home, but have you ever experienced a situation where you were welcome but your child was not?