Tell Mommy: What Do Moms Do That Dads Don't Do?
Tell Mommy: What Do Moms Do That Dads Don't Do?
In Motherhood, which comes out today, Uma Thurman plays Eliza, a Manhattan stay-at-home mom of two who is planning her daughter's sixth birthday party while trying to finish a parenting magazine contest entry on the topic "What does motherhood mean to you?" Small potatoes, right? The film takes place in one day, examining Eliza's cluttered life — the early morning rush of getting the kids ready, the dog, the apartments (she and her husband have set up shop in a bohemian one bedroom and studio), inability to do it all despite the pressure to be perfect, and quest to make it all mean something.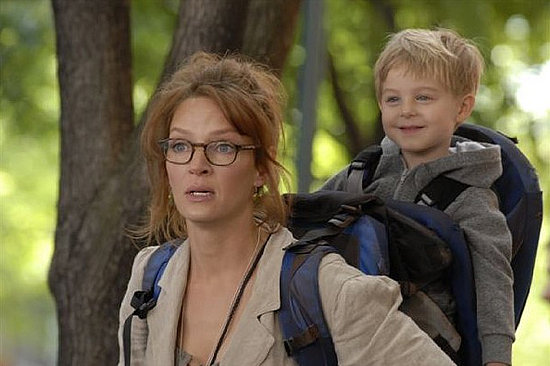 The film, which BuzzSugar has a review of, was ripe with "been there" mommy moments, but it was a bittersweet quote from Eliza's daughter that brought a single sappy tear and smile to my face.
"Moms do everything, dads only do some things. It's different."
We all have our fair share of mom FAIL moments, and it takes effort to remain content with our choices and sacrifices, but sometimes it's the unintentional, unbiased recognition from a child that reminds us how wonderful motherhood is and how appreciated we are as mothers whether our children know how to verbalize it or not. So be honest and pat yourself on the back here: Is there something you do — or provide — as a mother that their father doesn't do?