Tell Mommy: What's Your Secret Mommy Behavior?
Tell Mommy: What's Your Secret Mommy Behavior?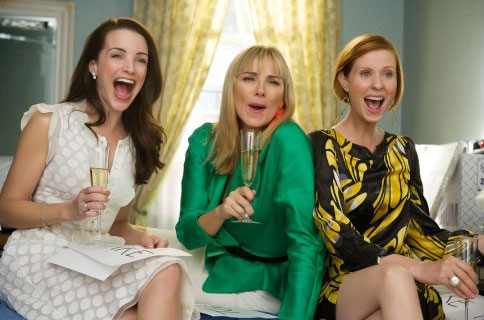 Before we were mommies we probably all had our own secret single behavior, as coined by Carrie Bradshaw, our s.s.b. It's that special downtime, and it's really not about doing anything all that important, just more about what we might do when no one's looking. Remember Carrie's confession? She admitted that she liked to eat stacks of Saltines with jam, while standing up in the kitchen reading fashion mags. Not at all glamorous or all that exciting, but, like Carrie said, it just feels good.
Especially as a mom, it's important to take that time out to indulge in a simple, maybe guilty pleasure, and even if it might be a little weird, that's why it's our s.m.b. (secret mommy behavior) — no judgments. So, whether it's sneaking reruns of guilty pleasure TV (and if Sex and the City repeats are your thing, you must check out this game) or fixing a favorite snack, what do you do when you have a minute to yourself?