Tending to Baby, Part 2: The Nanny Option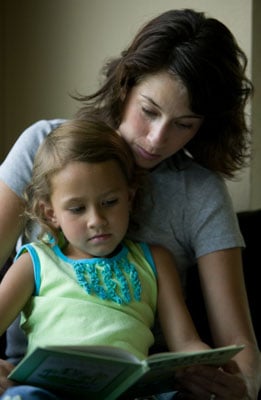 Last week we started a series on tending to baby. First we visited the topic of day cares. As much as I wanted to enroll my daughter in day care, it turned out it wasn't a cost efficient or viable option for me. The next step I took was looking at hiring a nanny.
This can be an exhausting, time-consuming ordeal. First you have to find names of nannies, which isn't always easy. I found that your friends and family are the best resources for referrals. You also may try local mom's groups or internet boards. Once you find names, you can start to interview your prospects.
Some things to consider when interviewing your candidates are:
What is her background? How many children has she taken care of in the past and for how long?
What is the expected salary? And does that include taxes?
Do you want her to sign a contract? A contract will keep you all on the same page in regards to vacation and sick days.
Is she recently certified in Infant/Child CPR and First Aid?
Ask for numerous references and pictures if available.
Inquire about discipline and teaching methods. How does she like to spend time with children and how does she deal with a tough disciplinary situation?
Having a nanny definitely has its advantages.
The nanny will come to your house, which means you don't have to worry about picking up and dropping your baby off.
Your baby will be in her own home and her own surroundings. You can rest easily knowing that baby will be napping in her own crib and playing with her own toys.
Your baby will be getting one-on-one attention all day. The nanny can take your baby to the park or music classes if she doesn't have to worry about five other children.
When your baby is sick, you don't have to worry about finding care for her at the last minute or calling in sick yourself. A nanny will still be there to help you out.
If you're running late at the office or grocery store, you don't have to fret about getting home before the door closes. Just call the nanny and tell her you're running late. You may have to pay a little more but it's worth it to not have to rush and worry.
There are also some disadvantages associated with hiring a nanny:
It's usually more expensive than a day care.
Your child lacks the social environment that they would get at a day care.
If the nanny is sick, you might have to find last minute care or call in sick yourself.
If you employ a nanny full-time, you probably need to provide insurance and pay for sick days and holidays.
You are placing faith in one person taking care of your lil one. Nobody else is keeping an eye on them to make sure that the nanny is behaving herself.
A good starting place to finding a nanny is Craigslist.org. Most candidates list their emails or phone numbers so you can first do a phone interview. Just be careful not to meet people in person without first talking with them. And if you do meet with them, it's a good idea to meet in a public place or have someone else with you at home. Another great national resource is Nanny4Hire.com. You enter your zip code and it will give you a list of nannies in your area and their background. Most cities have nanny-placing agencies that will have listing either on-line or in the phone book.
Good luck on your continued care quest. Next week I will finish the series with nanny-share care.