Tending to Baby, Part 3: Nanny Share Option
To finish up our three part Tending to Baby Series, we're exploring the nanny share as another option. We've talked about the advantages and disadvantages of daycare and nanny care and doing a nanny share can combine the best of those worlds.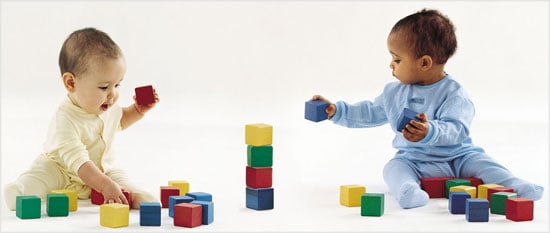 For those who don't know, a nanny share is when one family shares a nanny with another family. This cuts the costs for both families and provides a friend or friends for the child.
Some things to consider for a nanny share situation:
You should find a family that you can communicate with and one you like.
You should both be confident in the nanny you choose. You don't want one family backing out and leaving the other stranded.
Living close to the other family is ideal.
Both families need to be on the same page in terms of holiday and sick day payment policies for the nanny. And, it's a good idea to have the nanny sign a contract that both families put together.
Both families should have an understanding of how to deal with care when your babe is sick. For example, the sick child stays home and the healthy one goes with the nanny.
Have a playdate with the other potential family to see how the kids get along and how you mesh with them, too.
Decide whose house will be the primary base or if you will switch between the two family residences.
Ask about the other child's schedule to see if it's compatible with your child's.
Should you go the nanny share route, be prepared to spend some time looking for the right family and the right nanny. If it all works out like it did for me, you will enjoy the flexibility and familiar environment nannies offer and the lower costs and playmates that a daycares offer.
Source