Terrifying Bounce House Accident Caught on Video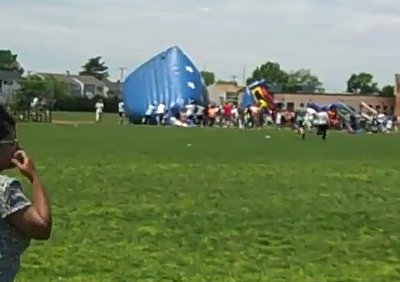 Thirteen people, including children, suffered injuries this weekend when a gust of wind caused three inflatable bounce houses to go airborne.
Michael Mazzocco was coaching his daughter's soccer game when the incident happened. His wife was shooting video of the game and shifted the camera to the bounce houses, capturing the mayhem.