Texts and Tunes: The Gift of Nothing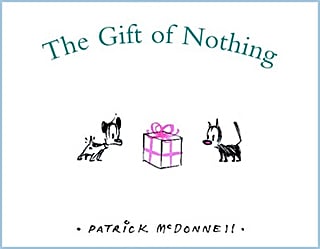 Teaching a child that material goods aren't the only gift we can bestow on one another is one of the most important lessons we can pass on. Patrick McDonnell's book, The Gift of Nothing ($10) does just that.
Fresh off the Mutts comic strip, the story features Mooch the cat as he searches for a gift for his doggie friend, Earl. Only Earl already has everything. "What do you give a guy who has everything?" Why nothing, of course.
The book is a sweet read and a thoughtful gift for a little one learning to share and appreciate his toys, family, and friends.