Texts and Tunes: Good Granny/Bad Granny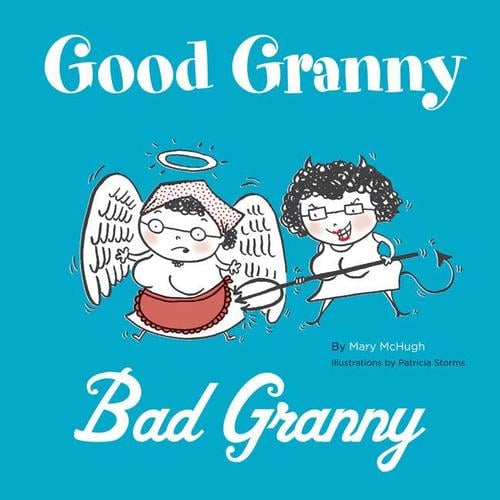 They say grandmas are moms with lots of frosting. To be fair, their sweetness is mostly due to the fact that they're certified pros and they aren't staying up every night with upset lil ones. Still, they are the best babysitters, and they share those family traditions and knowing suggestions (whether we want them or not!) with us that make our families special.
To balance their sweetness, most grandmas seem to sneak in a little naughty too. Like treating their grand kids to candy when mommy and daddy aren't looking and spoiling them with things they didn't give their own children. It can be a bittersweet balance for parents, which is why I love the cheeky Good Granny/Bad Granny book, $9.95.
It features funny illustrations that must have been drawn with disgruntled parents in mind, and comparison tales of good and bad grannies. See for yourself.