Timeless Sibling Themes For Halloween: Pirates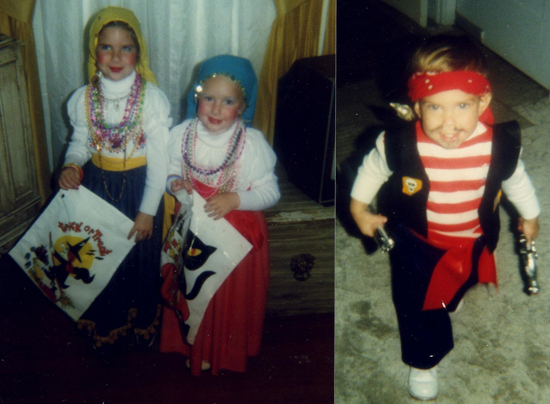 Aye! If your brood wants to make out like bandits with some serious candy booty on All Hallow's Eve, take note from the popular film, Pirates of the Caribbean! A wide hat and a big attitude is all your child needs to fill Johnny Depp's shoes as Jack Sparrow! Ample jewelry, scarves, a skirt and a wandering spirit makes a fitting ensemble for a female swashbuckler ready to set sea. But, similar looks are available with the click of a button online.

What's cuter than one child in a costume? His or her siblings in complementary ones! After shuffling through some old albums, I came across photos of timeless attire for fellow parents to use as inspiration — no trip to the fabric store or thimble required! Check out themes for tots here!