Tina Fey's Nickname
Tina Fey's Family Called Her "Baby" Until She Was 29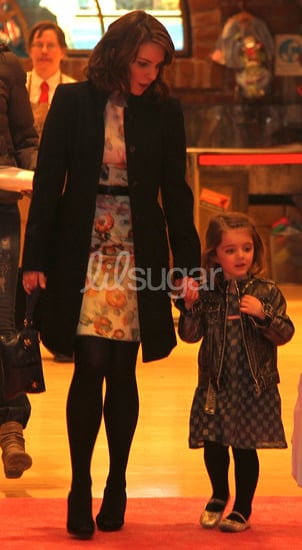 Funny woman Tina Fey said her family called her "baby" until she was 29. We bet she won't make it a pet name for her 4-year-old daughter, Alice. Even when they try to be cool, parents inevitably do something that annoys their offspring. Whether it be a nickname like the famed comedian endured or an action that makes a child's skin crawl, kids are outing their creators on an upcoming show. On May 16, Nick News with Linda Ellerbee: So NOT Cool: The Most Annoying Stuff Parents Say And Do is set to air on Nickelodeon. Along with featuring celebrities like Fey, Jenna Elfman, Brad Garrett, and Maya Rudolph, youngsters will chime in with their gripes. In Nick's online poll, kiddos ranked the following from one to 10.

It's so annoying when parents...
10)…say, "Go ask your mom!" or "Go ask your dad!"
9)…obsess about things that don't matter.
8)…say, "Because I said so, that's why!"
7)…say, "When I was your age…"
6)…say, "When you're older, you'll understand."
5)…tell old and really corny jokes to my friends.
4)…treat me like a little kid.
3)…nag me.
2)…say, "Act your age!"
1) And, finally, the number-one MOST annoying thing kids say parents do is when parents…don't act their age!
Will you watch the show as a family and figure out how you can curtail your embarrassing behaviors?