Tips for Making Parents Better Sports Spectators
Tips For Making Parents Better Sports Spectators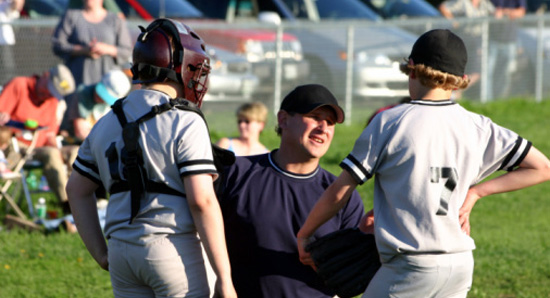 The crack of a bat is the first sign that Spring has arrived in many communities. While 30 million school-aged kids participate in organized sports programs every year, 56 percent of LilSugar readers said they wouldn't want to know if their tot had the potential to be a world-class athlete. But that doesn't mean that they don't take team sports programs any less seriously. Athletic programs not only provide physical activity for kids, but the opportunity for them to learn team skills and camaraderie as well.
Parents spend a lot of time getting their lil ones prepared for the season with new equipment, stretching routines, and changes in their diet. But before your lil one laces up her cleats it's important for mom and dad to get themselves ready for the new season. Parents' sidelines behavior affects how a child looks at their sport both on and off the field. To provide your athlete with the right amount of encouragement:
Cheer your lil one on, but don't go over the top. Doing so can affect their overall confidence in themselves.
Don't try to correct your child's game from the sidelines. That's why the coaches are there.
Sit back and allow the kids to play the game. It will provide a more enjoyable experience for everyone.
Let your children develop, learn, and fail on the field.
Encourage your child to try their hand at a variety of sports. Specializing too soon leads to both mental and physical burn out.