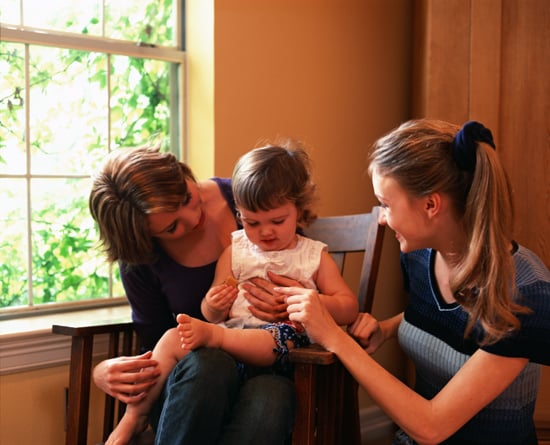 It can be terrifying to leave the children alone with a babysitter. Anything can happen, but sometimes parents go overboard with their helicopter parenting. It's time mom enjoyed her night out, and left her worries behind. Before heading out for a girls' night out, or a date night, see our list of necessary warnings, so mama can feel safer leaving her kids at home.
5 Things to Warn Your Babysitter About:
Ground Rules – Every family has some, especially when it comes to food, bedtime, and behavior. Kids will try to convince their babysitter otherwise, so be sure to make your stance clear.
Any Requests – Clearly state your expectations like bathing the kids, tidying up the kitchen after dinner, and not allowing any guests. These seem pretty obvious, but it's always better to communicate your requests rather than assume they will be followed.
Special Requirements – Beyond obvious health warnings like food allergies or prescribed medications, many children require certain attention. Let the sitter know what to expect, like if Tommy is still potty training or Susie needs a back rub to fall asleep.
Complicated Technology – This includes, but is not limited to, cable boxes, surround sound, microwaves, and security alarms. Provide simple, but detailed instructions so the babysitter does not run into any issues or reprogram your systems.
Contagious Illnesses or Changes in Plan – If your child is sick, be sure to call the babysitter to check and see if they are still comfortable babysitting. Your babysitter might resent you and refuse to babysit again if you aren't honest about contagious illnesses to which they will be exposed. Also, as a courtesy, be sure to call if you plan on getting in late.
Keep reading to see what parents should let go.
Five Things Moms Should Let Go:
Big Fears – There are some situations mom can control, like fear that the sitter will cause a fire. These situations can be avoided by ordering pizza and telling her no cooking is allowed.
Checking In Frequently – Avoid calling to check in every half hour. Calling in once to make sure everyone is OK is fine. If something is wrong, the sitter will call mom immediately, just be sure to leave your contact information.
Micromanaging – For kids, the fun of having a sitter is their sense of freedom. Set your ground rules and expectations, but don't be overbearing when it comes to every detail of the time they spend with their sitter.
Nannycam – Don't hire a sitter that you don't trust, and don't break their trust by hiding a nannycam. If the sitter is doing something that is making your children feel unsafe or uncomfortable, they will usually express those feelings directly to you.
Expectations – The kids might go to bed a little late or stuff themselves with ice cream. One off night isn't a huge deal, so don't be upset if things don't go according to your plan. Mom deserves a fun night out of the house, so relax and enjoy it.