Tips For Preschool Nap Time
Sweet Dreams Are Made of These: Tips to Avoid Nap Time Meltdowns in the Classroom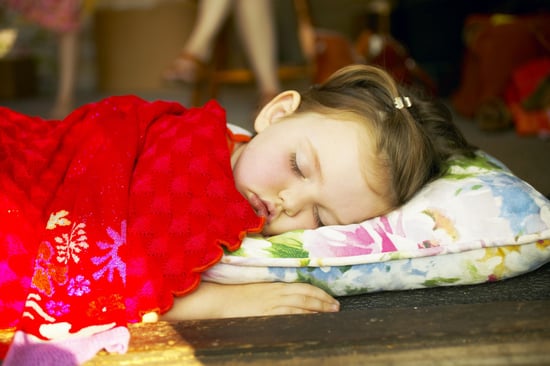 Snuggle up! Most children require some daytime ZZZs at least through preschool — even if they fight it with all of their lil might. Here are some tips to help lil ones settle down for a snooze — or at least some quiet time — even in the classroom.
Maintain a consistent nap time. If your tot's classroom has scheduled nap time for 1 p.m., stick to the same schedule at home — and that includes weekends.
Send your lil one to school with her lovey — but with clear directions for the teachers that it's only to be taken out at nap time.
Preschoolers love to feel like they are making their own decisions. Let them feel like they're part of the process by choosing a special nap mat for the new school year.
It's important for a toddler to fall asleep on his own at night. If they can't figure out how to self soothe in their own environment, there's no chance they'll just drift off in a classroom, on the floor, surrounded by other kids and distractions.
Nap time can be anxiety producing for restless tots. Talk to your tots about what will be expected, and reassure them that it's OK if they can't sleep; but, they will have to find a quiet activity to do, like reading or coloring, so as not to disturb the other students.