Tips For Preventing Dehydration
Don't Let Lil Ones Overheat! Check Your Dehydration Facts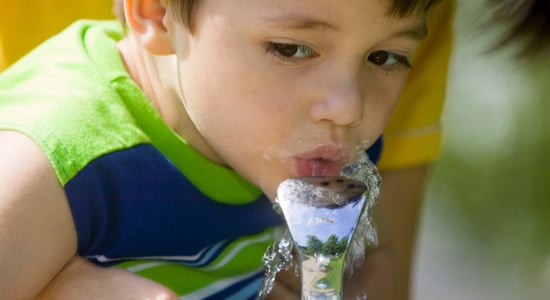 Summer sun and an afternoon at the pool sound like the key ingredients for a day of fun, but it can also be a recipe for dehydration. Just because kids are surrounded by water at their local swimming hole or the beach, doesn't mean they are taking in enough to keep them well-hydrated. The latest heat wave to grip the country may be waning, but another one is sure to be quick on its heels. Take this quiz to see how much you know about dehydration.
Don't Let Lil Ones Overheat! Check Your Dehydration Facts
When running around on a hot day, how often should a child drink a glass of water?