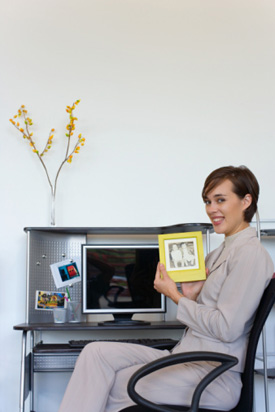 Working moms who breastfeed have to keep their milk supply while they are on the corporate clock. The health care reform bill requires employers to provide nursing moms with space and time to pump, so we asked Gina Ciagne, a certified lactation counselor and director of breastfeeding and consumer relations at Lansinoh Laboratories, for some tips!
Nurse as often as possible before returning to work. According to Ciagne, "Any time that (mom) and the baby are together, put baby on the breast to establish supply."
Get a "very good, strong, effective double pump." It will help stimulate both breasts simultaneously, signaling that it is time to let the milk down, and ultimately encourage the body to produce more milk for the next session.
Learn how to use the pump prior to returning to work. Become familiar with the various parts (of the pump) so there are no surprises during a blocked-out period of pumping time.
Build up a freezer stash before returning to work. Milk supplies often dip once a mama returns to work. Knowing that there is a healthy supply in the freezer will reduce stress, which could further impact milk production.
Mimic the baby's feeding schedule. If the baby feeds every two hours, mom should be pumping every two hours. While many workplace environments are not conducive to such frequent pumping, according to Ciagne, even "if she can only get five minutes of pumping in, it's better than skipping a session. If she skips a pumping session, it says to her body 'don't make the milk next time.'"