Tips For Sleepless Nights With a Newborn
Pink Joins the Night Owl Club With a Sleepless Baby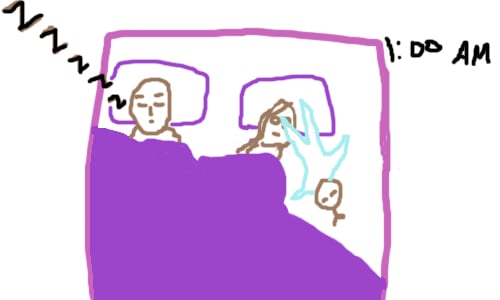 You'll never look at sleep the same way again! One of the biggest shocks of new parenthood is the varying levels of exhaustion a mama can function on after countless nights of calming a crying baby.
Yesterday, Pink joined the club, tweeting
yeah!!!!!!!! up all night!!!! reliving my past... i've just replaced techno music with ocean sounds- glow sticks with night lights.
Other moms have attempted to describe their exhaustion in hastily drawn images, like Amber Dusick whose What it is like to (not) sleep at night post on her Parenting. Illustrated With Crappy Pictures blog may be one of the most accurate (and hysterical) depictions I've ever seen.
What's your best tip for overcoming a sleepless night so you can still function the next day?