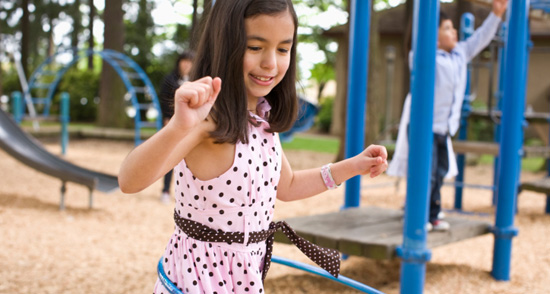 Drop the kiddos off at this Saturday's first ever Take Our Children to the Park . . . And Leave Them There Day. Playgrounds are abuzz with parents discussing the amount of freedom children need. The day, which free-range parenting pioneer Lenore Skenazy created to draw attention to today's tendency toward over-parenting, is encouraging mom and dad to allow their kids — particularly those over 7 years old — to play without restrictions.
But for parents who aren't ready to leave their kiddos completely alone, we have three tips to ease your way into allowing them more freedom.
If an entire afternoon at the park sounds too scary, try five- and 10-minute increments of freedom.
If you're used to hovering over your child on the jungle gym, try sitting on a bench and watching from afar. You'll still be close enough to keep tabs on things.
Rather than tote a bag filled with toys and equipment, let your child lead the way. See where some unstructured play time leads them.