Tips for Taking Kids to Baseball Games
Taking Tot Out to the Ball Game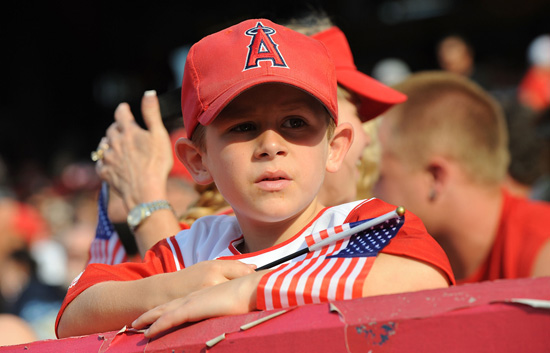 George Will says that baseball is one of the first places a child can match wits with an adult. Hitting a ball with a bat and running in a modified circle is something that children understand and parents can appreciate so heading out to cheer on your local team is a fitting family affair.  Here are our tips for a ballpark excursion.
Minor League Action:  Minor league teams often pack all of the action of their big league siblings, at a fraction of the cost and in a more kid-friendly environment.  The games tend to be shorter and the stadiums often have barbecue facilities available for families to use prior to the first pitch.
Pick Your Game Wisely:  Free beer mug day may invite a crowd that you don't want your little one shuffling through, while star player bobble-head handouts might be more up your alley.
For more tips on taking tots to their first ball game,
.
Bleacher Seats:  Most kids don't know the difference between box and bleacher seats and since you won't be spending too much time actually sitting through the game, consider buying the cheapest ones you can find.
Research the Stadium:  Today's newer stadiums have areas dedicated for kids with child-sized batting cages, mini baseball diamonds, photo op and mascot-greeting areas. Others offer first game photos and certificates from the home team.
Pack Well:  Aside from the requisite sunblock, bottles of water and team cap, be sure to pack enough goodies to get you through the day and figure out where your child's favorite snack stands are — peanuts, popcorn, chili fries and Cracker Jacks make for edible memories.
Know When to Fold Them:  If mom and pops go into the game knowing that they are not likely to stay for the whole thing, they won't be upset when their lil one reaches his limits at the bottom of the sixth inning.