Tired Mothers
OnSugar Blog: Honey, Why Are You Always so Tired?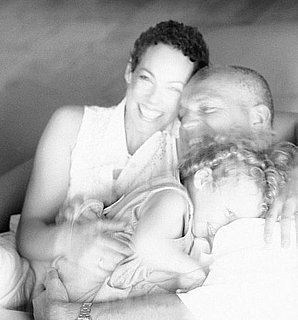 Lots of moms think out loud, and Tiffany Carboni does too. Honey, Why are You Always So Tired comes from the Mother Tongue & Other Sharp Objects blog at OnSugar.
Ever had your concerned, sensitive husband ask you caringly, "What the hell is wrong with you? You're always exhausted. Maybe you're narcoleptic. Maybe you have some weird, autoimmune disease. You should go to the doctor." Then you think to yourself, Oh God, could there really be something wrong with me? Maybe I'm dying. What if I do die, who will the kids go to for advice? Where will they learn about religion and sex and other big topics like the importance of writing thank you notes that their concerned, sensitive father will butcher? I'll miss their graduations and weddings and the grandchildren. Sob, sob, sob.
So you start to get completely depressed and you obsess over your crappy day and wonder why you spent one of your last living days doing the following:
3:32 a.m. – Woken up by neighbor's dog.
4:22 a.m. – Look at clock and kick yourself for spending last hour obsessing over whether or not the kids actually packed their completed homework in their backpacks and what the consequences will likely be if they didn't.
4:47 a.m. – Come to the conclusion that kids shouldn't be shielded from consequences. Decide to let obsessive worrying go. Finally fall asleep.
5:15 a.m. – Woken up by one of the children who insists on watching television. Argument ensues. You kind of win but kid ends up crawling in bed with you sniveling for next eleven painful minutes.
5:26 a.m. – Child finally falls asleep but is jabbing you in the ribcage. You are now upset but try desperately to get over it so you can have 34 more precious minutes of sleep.
5:49 a.m. – Eleven more precious minutes.
7:38 a.m. – Everyone in the house has overslept. Kids have learned a new swear word. You know you should care, but you don't.
8:00 a.m. – Everyone is dressed and is in the process of cramming something pre-packaged and preservative-filled into his/her mouth for breakfast.
8:08 a.m. – After an untimely bowel movement from your youngest, everyone rushes out the door and into the car.
To finish reading this post, click here.
Want to see more? Start following OnSugar blog Mother Tongue & Other Sharp Objects or start your own OnSugar blog. We may just feature your content on LilSugar.