Toddler Drives Truck Into Neighbor's House
Toddler Drives Truck Into Neighbor's House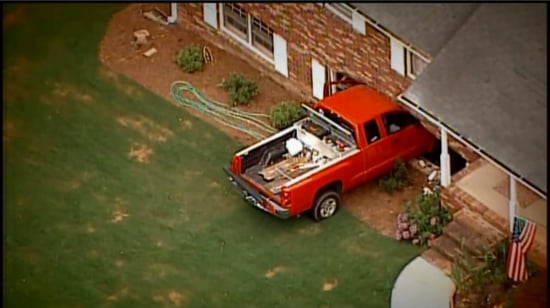 Have you ever left your toddler in your car unattended while the vehicle was parked in your driveway? If you have, then you might want to rethink the assumption that your child is safe there.
A couple in Grayson, GA, recently came home to find a pickup truck had crashed into their house — with their neighbor's 2-year-old behind the steering wheel of the vehicle, 11Alive reports.
According to Gwinnett County police, the neighbor directly across the street from the Williams was unloading something out of the back of the truck with his toddler in the cab." Just accidentally, the child was able to put the car in gear and it rolled down at a fairly slow speed across the street." The truck broke a wall, two windows, a gas line, and a water line.
In neighborly fashion, George Williams says he's not upset. "I just wanted to make sure everybody was alright," he said. "Nobody was hurt and like I said, things can be fixed, people can't."