Tom Colicchio's Family Business
Would You Want Your Children in the Family Business?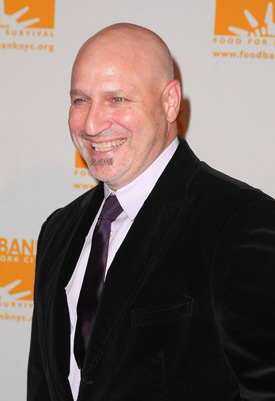 Keep it in the family! While some people believe that you should never do business with family, for others it is a way of life. For generations, mom and pop have brought junior into the fold to keep their businesses flourishing for years to come.
Donald has Ivanka and Donald Jr., Joan has Melissa, and now Top Chef host and judge Tom Colicchio is adding his two sons to the nameplate at his latest restaurant. The celebrity chef just opened his latest restaurant, calling it Colicchio and Sons in honor of his five-month and 16-year-old sons. Though his sons are obviously too young to be brought into the kitchen fold, it appears that there is a kitchen in NYC awaiting their arrival. Many tots spend their childhoods saying they want to be just like mommy and daddy when they grow up, but seek out their own lines of business once they are old enough to choose for themselves.
Would you want your children to enter your line of business?