The Top 10 Gender-Neutral Names for Girls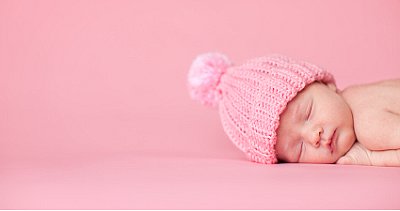 Thinking about giving your baby girl a gender-neutral name? There's no denying the popularity of androgynous names, especially for baby girls. As Krista E. shares in Circle of Moms' community for parenting debates, when she was pregnant and looking for boys' names, she found that "many of the boys' names that I liked have been co-opted for girls."
Here are the 10 gender-neutral names that were most commonly given to newborn girls last year (2010) by Circle of Moms members:
1. Madison
2. Addison
3. Avery
4. Brooklyn
5. Riley
6. Mackenzie
7. Taylor
8. Peyton, Payton
9. Sydney
10. Morgan
Several names on this top 10 list — Madison, Addison, and Mackenzie — very clearly originated as boys names. The tip off? All three of the names mean "Son of ___".  Moms like Victoria P. find that practice frustrating: "For my VERY Scottish family, MacKenzie is not only a man's name, but one that is used frequently. It drives me nuts when it's used as a girl's name because the prefix 'mac' means 'son of' in Gaelic."
While many of the other names are generally considered unisex (Taylor, Morgan) they're now used much more often for girls...parents seem to have grown hesitant to christen their son with a name that could be perceived as too feminine. 
Still, the boys are holding their ground on one particular name on this list: Riley. It ranked #31 in popularity on the ranked list of names that Circle of Moms members gave their boy babies in 2010, while reaching only #39 on the girls' list.