The Top 10 Gender-Neutral Names Given to Boys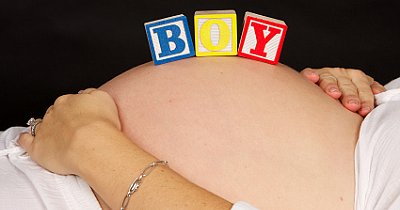 Whether you're looking to give your son a traditionally masculine name or a unisex one, you may want to be aware of the latest trends in gender-neutral naming. For this top 10 list, we've ranked the popularity of names given to baby boys in 2010 by Circle of Moms members; then we picked out the 10 highest-ranking names that are also now given to girls. (See Also: The Top 10 Gender-Neutral Names Given to Girls).

The Top 10 Gender-Neutral Boys' Names
1. Jayden
2. Ryan
3. Dylan
4. Hunter
5. Riley
6. Charlie
7. Cameron
8. Jordan
9.  Hayden
10. Parker
While most of the names in this list remain decidedly more popular for boys than girls, there's a real chance that a boy with one of these names will at some point have a female classmate who shares his moniker. Not that there's anything wrong that!
Perhaps not surprisingly, the trend of giving gender-neutral names appears to be driven more by the practice of giving girls names that orignated as male names, rather than the reverse. That is, all of the names on this list are traditionally boys names — that are now now being used for girls.
Does your child have a gender-neutral name?