It takes time and commitment to potty train your lil one, but whether you are in Hollywood or at home, it also helps to have a few tricks up your sleeve. Actress Tori Spelling [1] is no different than the rest of us when it comes to this task. Intimidated by the process of training 23-month-old son, Liam, Spelling turned to the experts at Huggies Pull-Ups to help her with the task, including the Potty Dance, a nine-step dance to help encourage tots to use the potty. We caught up with Spelling [2] at an event to introduce the dance (complete with a lit disco floor and DJ), and asked her about her top five tips for moms entering the potty-training arena.
Photo courtesy of Huggies
The Potty Dance
The Pull-Ups brand Potty Dance has provided Spelling with a fun reward for a job well done. "The potty dance has been our saving grace, because I was really freaked out about how do you reward them. How do you get them to do this? How do you convince them it's a fun thing? When they're done, I just can't go all 'yay.' I didn't want to be the mom that offered a cookie to him. When we learned the dance through Pull-Ups, and moms can go on Facebook on the Pull-Ups page and get tips, . . . it was fun for me to learn and then teaching him to do it. Now he gets really excited and if he goes to the bathroom in the toilet and I'm like, 'good boy, yay!' And he's ready for his dance."
Books About Body Functions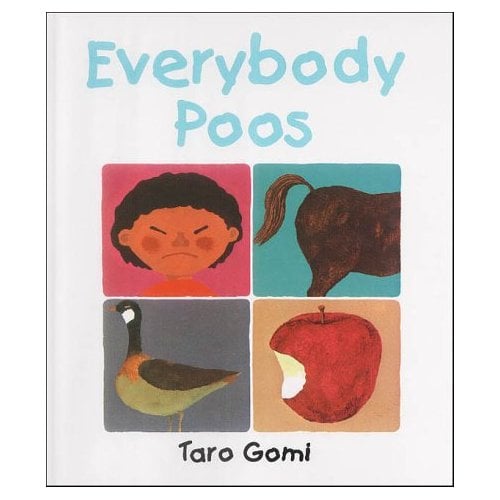 There are hundreds of books about potty training on the shelves, but Spelling chose one of her favorites when she approached the subject with Liam. "I actually showed him one of my favorite books that I love. Its called Everybody Poos [3] ($15), just to teach him that what he's doing was normal because he started saying 'ewww' and getting scared and nervous and "ewww it's gross.' So that book made him feel better."
Huggies Pull-Ups Learning Designs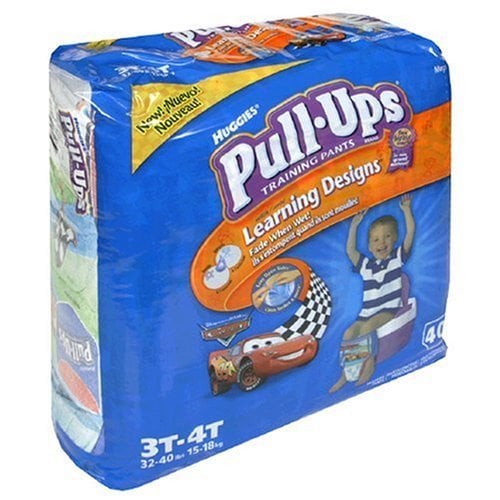 Of all of the training pants on the market, Spelling goes for Huggies Pull-Ups Learning Designs [4] ($18). "His favorite is the Learning Designs Pull-Ups. We also have the Night-Time Pull-Ups and the Cool-Alert Pull-Ups. He likes the Learning Designs because they have the Cars on them and he is obsessed with the Disney Pixar movie Cars. Somehow that's very fascinating to him that he has cars on his Pull-Ups."
Safety 1st Jack Potty
The Spelling-McDermott family prefers the Safety 1st Jack Potty [5] ($33) featuring a sensor that triggers the jackpot images to begin spinning and making noise when the potty gets wet.
Friends or Family With Experience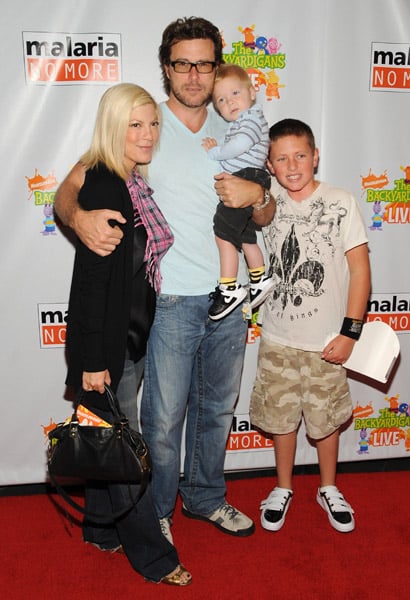 Having a friend or family member who has been through potty training before can help ease the transition. "Dean's been through it before, so he was the great go-to guide, because I have a 10-year-old stepson. Dean had been through the process, and I was kind of overwhelmed. He kind of helped me start the process and . . . that kind of helped me transition into 'this is fun.'"