Tori Spelling Writing Children's Book
Tori Spelling Tells Her Story as Tallulah to Kids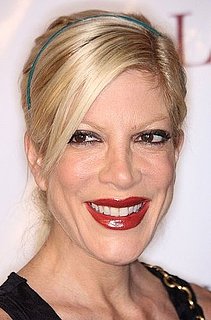 How much more can busy mama Tori Spelling do? The celebrity has two children — Liam, 2, and Stella, 1, — a kids' clothing line, a reality show with her husband, Dean, and three, er, make it four book deals! In addition to her auto-biographical paperbacks, sTORI Telling, Mommywood and unchartered terriTORI (out in June), the author/actress is also penning a children's book based on her upbringing. According to Entertainment Weekly:

Simon & Schuster has signed the actress to her first children's book, Presenting…Tallulah, the tale of a spunky little girl who is constantly told what not to do: not to wear jeans, not to get dirty. "I love reading to my kids. It's our special time together," Spelling said. The book's jacket looks very much like a young Tori. But the name? According to S&S, Spelling just likes the name Tallulah.
Will you buy the text for your tots?