Toy Box: Organic Play Dough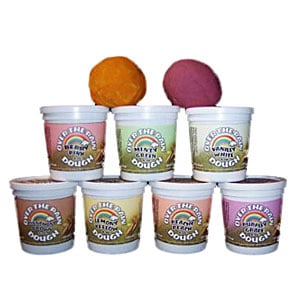 Let your wee ones build the whole world with their lil hands.
Organic Play Dough ($24) by Over the Rain Dough gives them the opportunity to have some fun with the non toxic toy.
To hear what's in the the soft stuff,
.
Made with plant based coloring, natural scents, organic flower, filtered water, sea salt and vegetable oil, the substance is made to order before it's shipped.
And, though tasting is not advised, any nibbles would be organic.