Toy Box: Uncle Goose Alphabet Blocks
If you want your tot to be versed in several languages, introduce them to wooden blocks from Uncle Goose.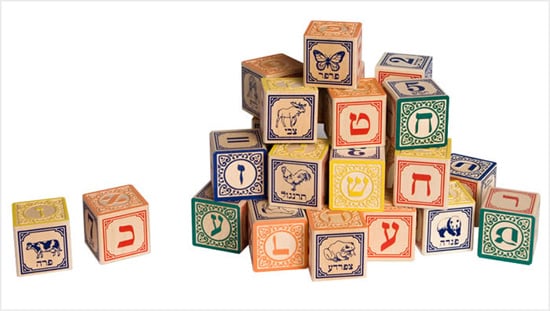 To learn about the bilingual baby blocks,
.
Crafted from Michigan-basswood, the lil cubes are decorated with child–safe. Spoil your babe on Passover with the Hebrew block set. If romance languages are more your thing, choose from Italian, French and Spanish. And if a lil frat boy is in your midst, the Greek builders may suit him just right.