Toy Organization Goes Chic with Hable Bushel Basket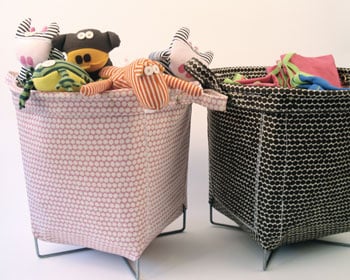 Soon after I became pregnant every parent I know started sharing their secrets, namely: kids accumulate a lot of stuff!
Boy were they right. I immediately began collecting toy bins and baskets to make up for the lack of closet space in our house.
I'm a big fan of creative storage and convenient toy boxes, but recently fell in love with the Hable Construction Bushel Baskets, $260 to $275. They are on the pricey side, but offer a toy box in a beautiful, design conscious package.