Lots of moms like to think out loud and PatiBF is one of them. On her OnSugar blog, Baby Style, she creates beautiful style layouts like this one. Just click on the image to find the actual products!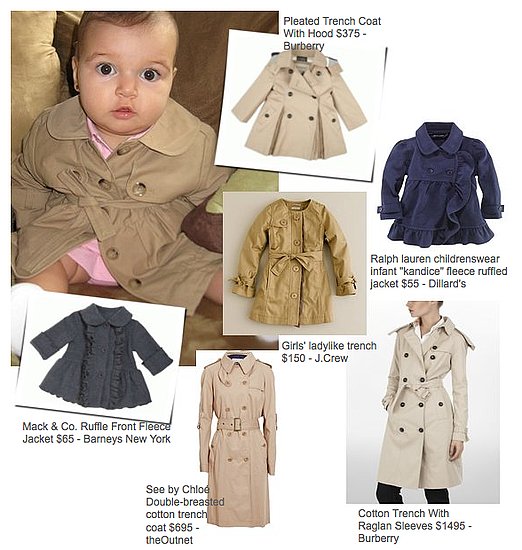 A classic trench coat is the easiest way to look chic through the fall season. It should be a staple in every woman's wardrobe. I found the most adorable miniature version for Sandra at Janie and Jack. Now that the weather is getting cooler I'm happy to top off her outfits with a trench just like mommy's. Here a a few cute options I found for both mommy and baby.
Want to see more? Start following Baby Style or start your own OnSugar blog. It's easy, it's free, and we just might feature your content on our site!