Trendtotting: Airplane Backpacks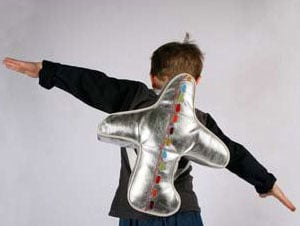 Some of the first things that children become obsessed with are planes, buses, motorcycles, and trucks. Whenever my lil one and I are out walking and a plane flies overhead, her tiny little fingers jets up and she grins with excitement.
Feed your little one's interest with a silver vinyl airplane backpacks made by Zid Zid Kids ($38). Both boys and girls will believe that they can fly away while wearing one of these.