Trendtotting: Cuddly and Chic Oeuf Winter Sweaters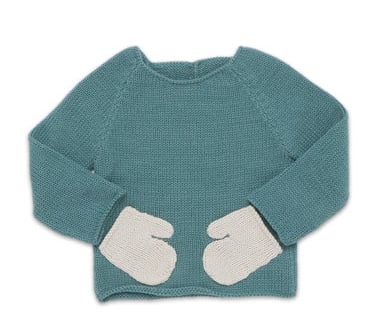 'Tis the season for chunky sweaters and warm woolen mittens no matter where you rest your sled and these Winter sweaters from Oeuf ($88-$120) offer a cuddly and chic package that suits any lil elf.
The entire collection is ravishing, but I'm partial to the Hug Me Sweater ($96), which has mitten-shaped pockets. The notion of forking over near $100 for a sweater may seem silly, but having seen this line at a boutique I can attest that it has a timeless, heirloom quality. And besides, anyone who has spent a pretty penny on a holiday sweater knows fine knit doesn't come cheaply.