Trendtotting: Hoodie Jackets
What kid doesn't look cute in a hoodie? The stylish item can serve up double protection against the chilly weather. I always try to put a hat on my daughter and when it's colder than usual, I double layer her by pulling the hood over her already capped noggin.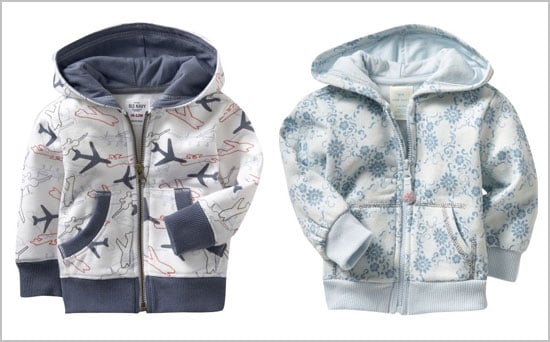 Old Navy has the hip airplane hoodie ($8) for the lil dude in your life and a floral metallic-stitched hoodie ($9) for your little lady. They'll be snug as bugs and all bundled up in this rockin' gear.