Trendtotting: Wooden Toys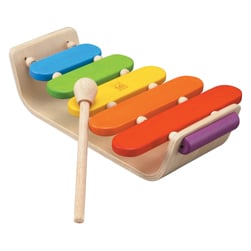 Everything cycles back — bell bottoms, shift dresses, even leggings! And, the trend applies to baby toys. If it's old school, it's the new cool and wooden toys are the current comeback kid.
Maybe it's nostalgia that makes us buy wooden stacking rings, puzzles, trains, blocks, musical instruments and activity centers, but parenting groups say the toys are safer to play with since they are made of natural materials.
Oompa, Melissa and Doug, and Plan Toys have great selections. Who knew a timber tambourine would buy so much peace of mind?