It's been a rough few days for Jenny McCarthy. It all started late last week, when Kristin Cavallari appeared on Fox Business and was compared to McCarthy for her decision to not vaccinate her son. Then, on Thursday, McCarthy innocently posed a question on Twitter, asking her 1.3 million followers what personality trait they look for in a partner.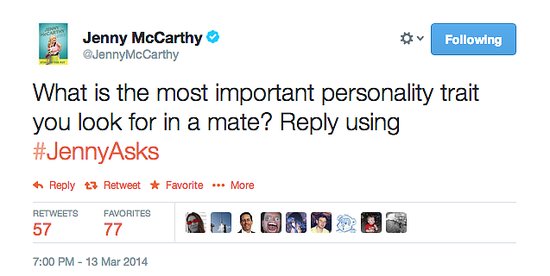 That's when Twitter blew up with a barrage of responses challenging The View cohost's advocacy against childhood vaccinations (McCarthy claims that her now 11-year-old son Evan developed autism after receiving a round of routine vaccinations as a tot). It seems her tweet opened up the floodgates providing vaccine advocates with the perfect opportunity to attack her views. With a current outbreak of measles in NYC and a recent whooping cough outbreak in California, both tied to families who didn't vaccinate their children, they have plenty of ammunition. Take a look at some of the responses to McCarthy's question: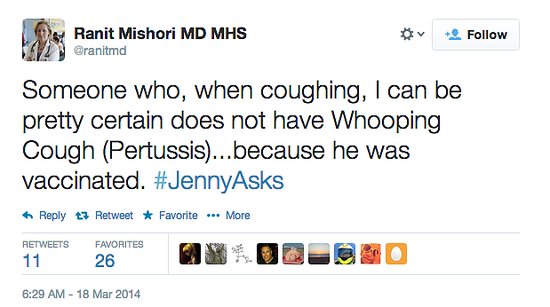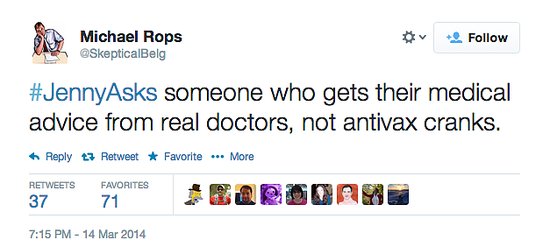 So tell us, were the responses too harsh? Or just what the doctor ordered?