Tylenol Recall
Tylenol Products Get Recalled But Do You Care?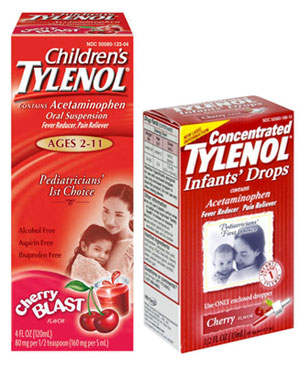 A mother's worry is never done, especially when recalls for common merchandise make the nightly news. The latest products caught in the headlines are those manufactured by Tylenol. A staple in most every mother's medicine cabinet, certain lots of Children's and Infants' Tylenol drugs are said to be contaminated with B. Cepacia, a type of bacteria that can cause pneumonia in some children. Unlike many alerts, this one is precautionary as no illnesses or injuries have been reported in relation to the detection. Without a moment's hesitation, many mums may race to their bathroom and toss the questioned goods while others roll the dice and keep it locked up for the next cold season. What's your game plan?
To see the list of products that are being recalled, just click here.