Tyler Perry Sending Philadephia Campers to Disneyl World
Tyler Perry Turns Act of Racism Into Trip For Inner City Kids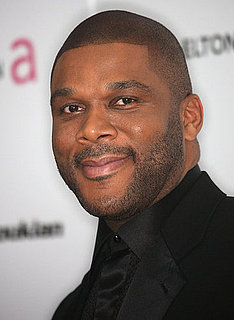 It's a shame when narrow minded people make the world an ugly place for children. Earlier this month, a private Philadelphia swim club was accused of discriminating against youngsters from an inner-city Summer camp who paid to swim at the facility. After some racist comments were made by pool patrons, the camp's check was returned and the 65 participants were told they were no longer welcome there. Parents like to believe the world is a better place for their kids, but incidents like these taint that vision.
Actor, writer and producer, Tyler Perry decided to step in and turn this negative situation into something positive for the children involved. The talent has offered to send the campers to Disney World and treat to all of the expenses — transportation, hotel, admission and food. He said:

"This is awful, and for anyone that has grown up in the inner-city, you know that one small act of kindness can change your life. I want them to know that for every act of evil that a few people will throw at you, there are millions more who will do something kind for them. This is all about the kids."
A trip to visit the Mouse sounds much better than a dip in the pool.